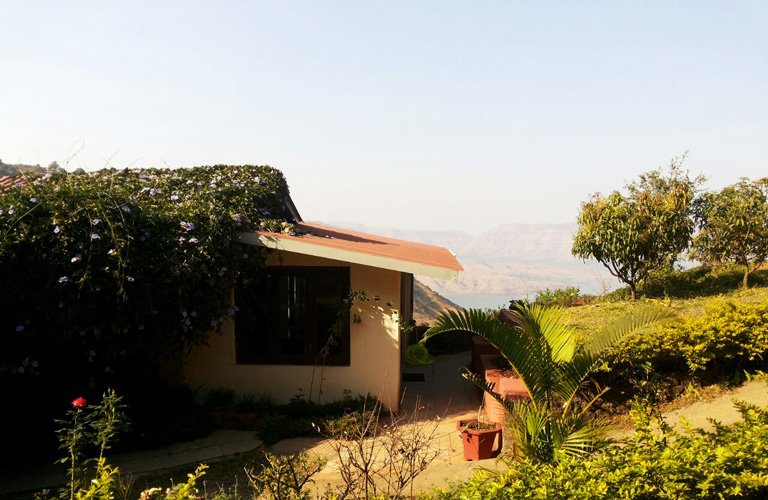 Important Notice: The Retreat Centre at Panchgani will not be operational from 31st August 2018. Bookings will be only up till then.
Riverview Retreat in Panchgani is a scenic place overlooking the River Krishna. This Retreat is meant for those seeking a quiet space to contemplate and reflect, inviting one to 'be' in meditative solitude. The availability of a small collection of books, audio/video CDs and DVDs may provide an input to one's enquiry.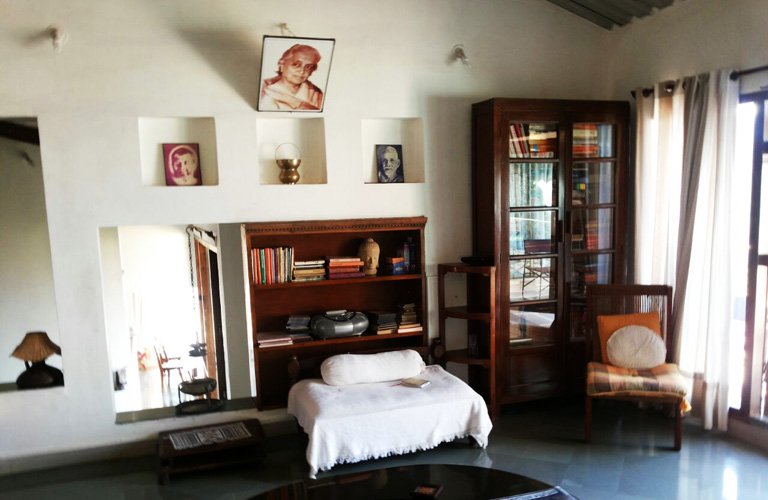 With no more than 5-6 people in the house at a given time, there is ample privacy with options for interactions, dialogues and nature walks. Simple, homemade, vegetarian meals are shared in the dining room.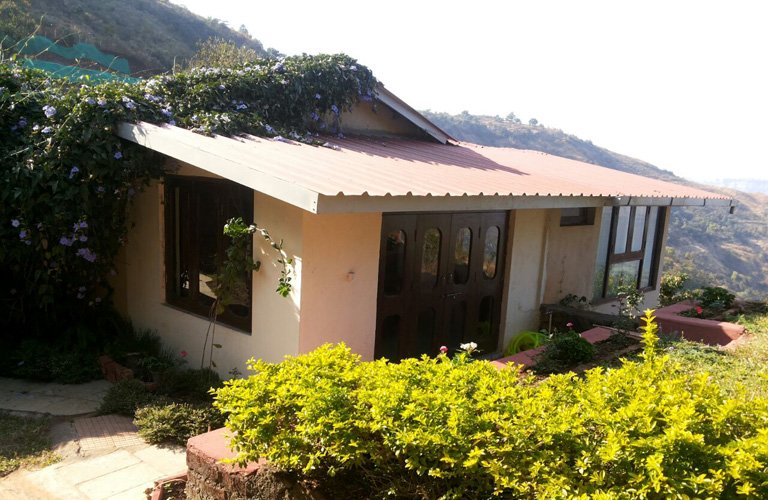 Camping facilities for about 20 – 25 participants are available on the farm for Yoga and Education camps, Workshops, Internship projects and Group Retreats. This space has been specially designed to facilitate experiential learning.
Riverview Retreat is located in Taighat Village. One of the objectives of The Satsang Foundation is to provide service through community welfare projects. We support an ongoing crafts initiative located on the farm , which works towards empowerment of local women by offering them an opportunity to earn as well as be educated in the aesthetics of crafts. At present the participants have been trained in Embroidery, Handmade Quilts, Bed Spreads and other daily use items. Friends and volunteers support this modest effort by sharing their skills and you are welcome to be a part of this community venture while at the Retreat.
For those wishing to book a room at the retreat, the months of March to May are good to get away from the heat of the plains, June to October are ideal for those who enjoy the rains and the period from mid October to mid May is ideal for camping in close proximity to nature.
For inquiries and bookings please contact –
Email : riverviewpanchgani@satsang-foundation.org
Dr (Ms) Tejinder Walia – + 91 98232 71502
Mr. C N Bhushan – + 91 93412 54570
How to reach Panchgani
Panchgani is about a 100 kms away from Pune and is well connected by road. Local buses and taxis are available from Pune Railway Station.
Private services (Volvo) are available from Aundh & Nigadhi in the early morning hours. Travel time is generally about 3.5 to 4 hours by bus and 2.5 hours by car.
Getting to Riverview Retreat
"Vimaltej", 26/8. Taighat Wadi, P.O Panchgani, Dist Satara, Maharashtra 412805.
Taighat on the Map
News
20Aug
Sri M would be in Bengaluru from 2-4 November 2018 and would be participating in Talks and a Walk of Hope through Bengaluru city .…
read more →