The Satsang Foundation—established by Sri M, is a meeting point for spiritual seekers of all persuasions. The Foundation actively conceptualizes, organises and executes activities and initiatives that bring true reformation and change in human minds for a better, more inclusive and truly united world.
The key objectives and activities of the Foundation derive from the dual intents of concern for mankind and the search for truth—helping people to explore ways and means to expand their spiritual horizons and lead a multi-dimensional life. The Satsang Foundation also extends a helping hand to the less privileged of society.
Key Objectives
♥ To explore the common core, principles and teachings of all religions and to cultivate the habit of living harmoniously with all sects of people.
♥ To bring together serious seekers of the Truth and investigate the true essence of religious and mystical teachings.
♥ To engage in charitable activities which benefit the less privileged human beings like, feeding the poor, grant of educational scholarships, providing free medical aid and helping old-age homes etc.
Initiatives by The Satsang Foundation
Satsang Foundation, based on its objectives, has contributed its mite for all-round and holistic improvement of the society. Over the years, Sri M's efforts as a social reformer and educationist have given rise to many successful initiatives in Education, Health & Environment.
Satsang Swasthya Kendra
Satsang Swasthya Kendra is a healthcare project of The Satsang Foundation, conceptualized by Sri M to provide free and quality preventive and curative healthcare through holistic and comprehensive treatments. Swasthya Kendra was started in 2013 and is located in Madanapalle, Andhra Pradesh. Treatment, medicines, and orthotics are offered free to the community.
MyTree Project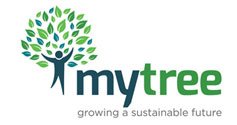 MyTree is inspired by the Sanskrit word – Maitri – meaning amity. Amity conforms to the concept of Manav Ekta (oneness of humanity) propounded by Sri M, which is being implemented through the various programs of the Mission.The initiatives envisage working closely with governments, businesses and local communities to facilitate sustainable living.
---
The Madanapalle Retreat Center
Tucked away in a quiet area, away from the bustling town of Madanapalle, The Satsang Foundation Campus is a place where one can turn inwards with ease. Ample open spaces, a meditation hall and shrines consecrated by Sri M ensure that one connects to oneself.
Explore More
---