"Water is the essence of life. Great civilizations like Mohenjo-daro collapsed with the dwindling and later complete cessation of water. The great rivers that flow in India keep us alive but the ground water is running out fast. It is our sacred responsibility and duty to sustain water. Satsang Jal Seva Sangatan is an initiative to conserve the divine element of 'Apas' so that the 'Abhisheka' of living beings is sustained."

– Sri M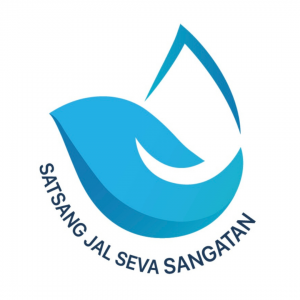 Inspired by Sri M's urgent call to promote and implement Rain-Water Harvesting & Water Conservation nation-wide, the Satsang Foundation has initiated the Jal Seva Sangatan (SJSS). The aim of this initiative is to ensure that every household and institution in India recycles water efficiently. Our vision is for every Indian city to be self-sufficient for its water needs.
Download the Satsang Jal Seva Sangatan Pledges ( Language Versions)
[Click on the Link to Download]
Work has already begun in our campuses across Sadum, Madanapalle and Chowdepalle. The Satsang Vidyalaya in Madanapalle has been harvesting rainwater for over 7 years now. Rainwater from the rooftops of the school buildings is diverted to an underground tank that stores up to 40,000 liters of water used to wash vessels, clean toilets and water plants in the school premises. With two rainfalls annually, the tank stores enough water to ensure that the school is self-sufficient for almost half the year.
The Peepal Grove School in Sadum has taken several measures to harvest and conserve water, making it self-sufficient and sustainable even in months when the rainfall is low. Rainwater is harvested from 8 buildings on campus, earthen pits have been dug across the campus to recharge the groundwater and water from bathing and washing is recycled with Reed Bed Technology and used to sustain a small organic farm. The school has also started growing two patches of Miyawaki forests and revived an existing pond to improve the natural vegetation, recharge the groundwater, check soil erosion, and increase the floral and faunal biodiversity. A 30 lakh litre retention pond in the Sacred Grove, Chowdepalle has been built to collect run-off rain water. The water from the retention pond which is spread across 21,000 sq ft, is enough to sustain all the trees on campus.
SJSS is now taking this initiative across the nation, and will be working with government agencies and other civic society organisations to create locally-relevant projects, to ensure that India becomes a water self-sufficient nation.
To learn more about SJSS and Sri M's vision for Rain Water Harvesting and Conservation, and to partner with us, please write to us at jalseva@satsang-foundation.org
Updates