The Madanapalle Ashram is open.
Please read the Visitors information and Covid-19 Guidelines carefully before planning your travel.
---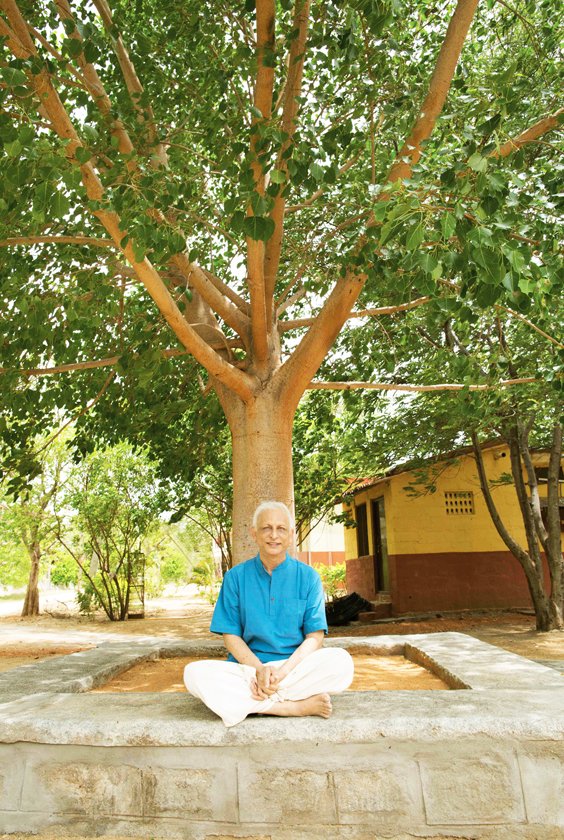 Tucked away in a quiet area, away from the bustling town of Madanapalle, The Satsang Foundation ashram is a place where one can turn inwards with ease.
Ample open spaces, a meditation hall and shrines consecrated by Sri M ensure that one connects to oneself. The Satsang Vidyalaya and The Satsang Swasthya Kendra operate from Madanapalle and are based here.
Simple accommodation and vegetarian food are offered at nominal cost.
Visitor's Information
The Satsang Foundation Ashram in Madanapalle is open to visitors.
It is mandatory to register for your visit.
To register, please write to mdplcampus@satsang-foundation.org for day visits, accommodation requests and any other queries.
Request for accommodation should be made in writing only 10 days in advance of your arrival. Email requests sent earlier than that will not be considered.
Walk-In/Unplanned Visits are NOT encouraged.
Simple accommodation and vegetarian food are offered at nominal cost.
Accommodation is provided for a maximum stay of 3 days only.
Babaji's shrine is open from 5 am to 9 pm for the residents.
Covid-19 Guidelines for Visitors
Medical screening will be done for all visitors
All  requested documents to be sent to aforementioned email (RTPCR and/or Vaccination Certificate)
COVID appropriate behaviour to be followed compulsorily on premises (masking, hand hygiene, and distancing)
We thank you for your cooperation at all times.
Reaching Madanapalle
The drive to Madanapalle is around 3.5 hours from Bangalore, depending on the traffic within the city. There are plenty of buses available from Kempegowda Bus Station (Majestic) or old Madras Road, Bengaluru.
Nearest Railway stations
CTM : 15.6 Km (Madanapalle Road)
Chittoor: 99 Km
Bangalore: 140 Km (From City Junction Railway Station)

Nearest Airports
Bengaluru International Airport: 116 Km
Tirupati Airport: 116 kms

For enquiry and bookings
Please write to:  mdplcampus@satsang-foundation.org
The Satsang Foundation – Madanapalle Ashram
Nakkaladinne Village,
Ponnuitpalayam, Madanapalle 517 325

The Satsang Foundation Ashram – Madanapalle