Founded by Sri M, Peepal Grove School was inaugurated by the then President of India, Dr APJ Kalam in December 2006.
Nestled in a serene valley in Southern Andhra Pradesh, this co-educational residential school affiliated to the CISCE, draws students from every region of India and also from diverse countries.
Sri M's objective in setting up the school was to create a space for children that enables them to explore their true potential as human beings. Today, our students are studying in some of the leading Universities in India (Azim Premji University, O.P Jindal University, Symbiosis University, IIT-Madras, VIT University) and overseas (Yale University, Oxford University, Cambridge University, London School of Economics and Political Science, ISDE-Madrid).
We have seen students who were not very interested in academics (or were only interested in exam-oriented learning) when they first entered our campus, developing a deep interest in Science or Social Studies or the Arts, and then having the courage to pursue their interests into college.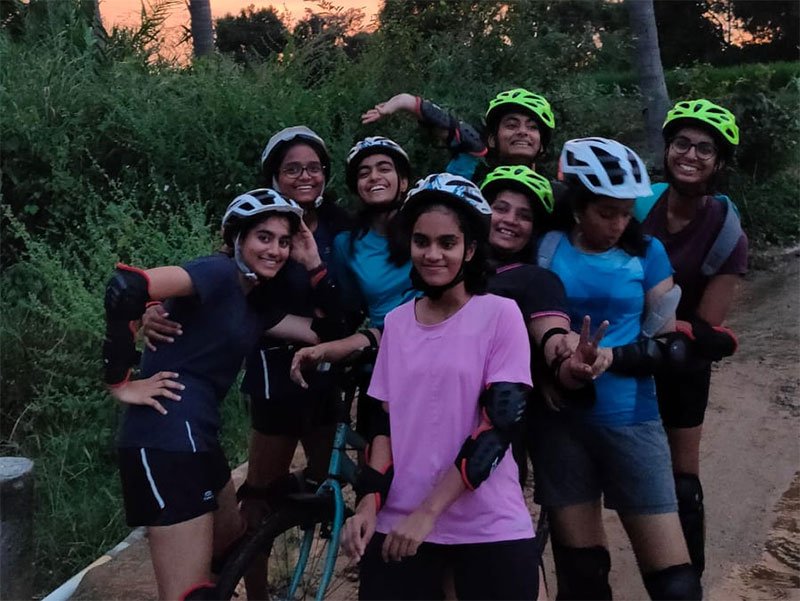 This is possible because of the dynamism of the learning process at The Peepal Grove, where:
1. Students learn to research and collaborate from a very young age, instead studying by rote.
2. Focus is on formative assessment that encourages each child to focus on personal progress.
3. Music, Arts and Sports are integral to the academic programme, and work together towards a wholesome education of the individual.
4. Yoga, trekking and nature walks allow students to experience nature first hand and develop a deeper sense of their individuality and their relationship with the world.
5. Regular workshops by experts in diverse fields such as drama, dance, arts, environment, Finance, and IT, opens their mind to actual possibilities of growth.
The Peepal Grove School is just 50 kms from Madanapalle and we welcome visitors to engage and interact with our students. We also invite volunteers who wish to share their knowledge and expertise with our students.
Admissions for the next academic year 2023-24 are open for Grades 4-12.
To get a better understanding of the place and its people,
Please visit