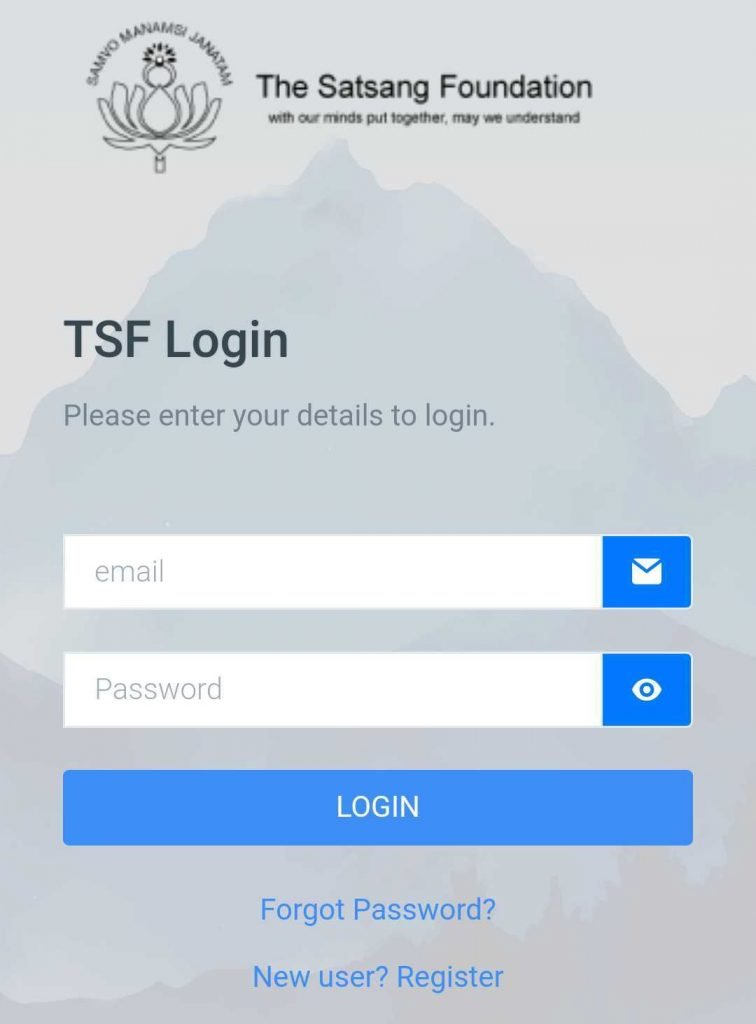 Welcome to the new registration system of The Satsang Foundation!
You are requested to register and provide information to complete your profile after you have logged-in. When you register, a unique member identification number (Member UID) will be generated, that shall be used to serve you better.
The purpose is to keep you informed and updated of the key activities and initiatives of the foundation, to enable participation at the various events, facilitation of booking your stay in Madanapalle campus and Sacred grove, also to present multiple social media feeds converging on your dashboard. From time to time, key notifications will also be shared with you on the dashboard.
To Register