When the Satsang Swaasthya Kendra started OPD services for the Thanda Lambadi community in 2013, to take care of the families of the children who attended the Satsang Vidyalaya, little did they imagine that it would grow to encompass the 10 villages surrounding the campus that found it difficult to access preventive, primary and holistic health care.
Swasthya Kendra started to address these issues by conducting awareness, screening, monitoring and treatment camps regularly. The COVID-19 pandemic was a rude awakening to the fact that the nearest critical care facility was a 113 km drive away in the temple town of Tirupati by which time the "golden hour" for providing treatment might well have passed.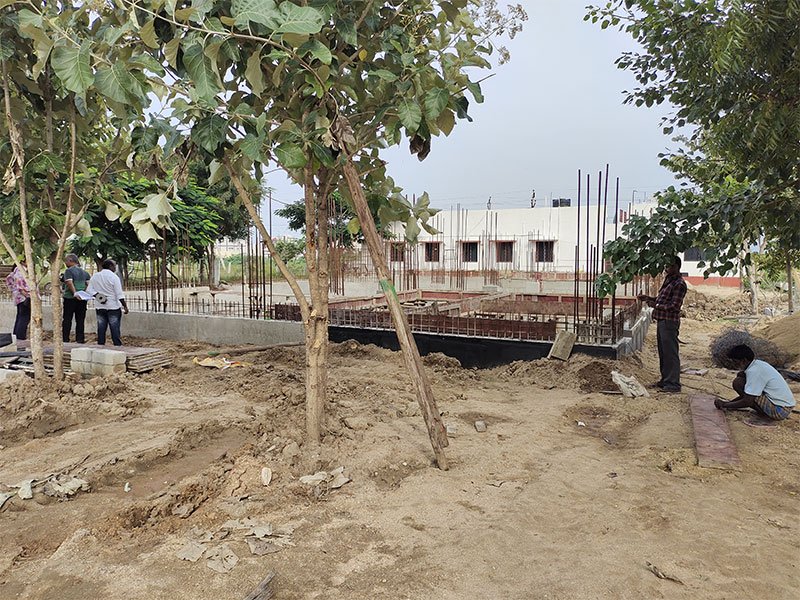 Thanks to your support a free ambulance service has already been started for the people and the foundation, basement and waterproofing for a fully equipped tertiary care hospital is complete, which will soon be able to provide:
24/7 Emergency Medical assistance with fully functional advanced life support ambulance services
Two Operation Theaters with an ICU
40% beds dedicated to the needy and economically weak with completely free services
Specialized Services for: Medicine, General surgery, OBG, Pediatrics, ENT, Ophthalmology, Dermatology, Dental care and Psychiatry
Integrated services like Yoga, Nutrition, Physiotherapy, Rehabilitation & Meditation
Support services: Counseling, Awareness, Education
We now need to build the Ground plus two floors on a month on month basis for which we require a continuous and urgent infusion of funds. To support Sri M's gargantuan initiative of bringing quality healthcare to the rural indigenous population around Madanapalle, you can contribute through individual donations or by connecting with CSR (Corporate Social Responsibility) decision makers or influencers in various organisations.
Please send an email to us at connect@satsang-foundation.org 
You may also connect with us on +91 98211 45118 or +91 93430 71537.