Under the aegis of the newly inaugurated Swaasthya Hospital, all inhabitants of the Madanapalle Campus, including the students and staff of the Satsang Vidyalaya, came together to hoist the tricolor on India's 77th Independence Day. The joyous occasion, marked with patriotic fervor, also saw a silent walkathon to create awareness about the importance of physical activity for holistic health care.
Inaugurated on the 13th of July 2023, the 50-bedded Swaasthya Hospital with a total staff of 23 doctors, nurses, paramedics, admin and support staff now runs the Out-Patient Department (OPD) daily from 8 a.m. to 8 p.m. and its Trauma Centre, the nearest on the Bangalore Highway, round the clock.
The Multispecialty Swaasthya Hospital envisaged by Sri M has brought to fruition the dream of quality health care in the rural hinterland. It encompasses all services under one roof: Trauma Centre, Out-Patient Department, Dental Department, Physiotherapy Department, In-House Pharmacy, In-house Imaging and In-house Laboratory to State-of-the Art Operating Theaters with attached ICUs and various wards. It has its own Mother and Child Unit to support the entire journey of motherhood. It also houses a free ward for the lesser privileged.
The Chief Guest and CEO of Swaasthya Hospital, Dr. Sreenivas Kandi, encouraged all those present to pledge and adopt a healthy lifestyle to be truly free of all ailments and attain happiness, the ultimate goal of life. A total of 80 people walked 6.6 km crossing Gandhipuram, Bangalore Road, Anne Besant Circle, Kadiri Road, NTR Circle, and back to base, to promote this cause.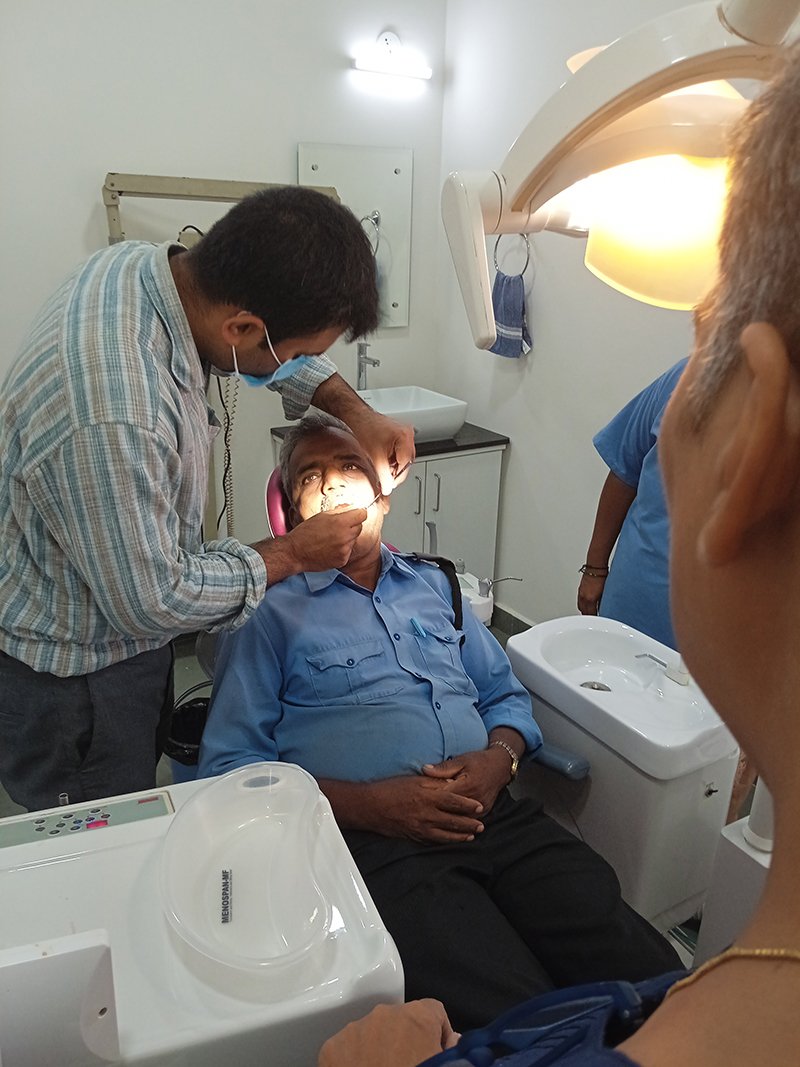 Free monthly health camps have started with very encouraging participation from the local populace. However, additional support is required to reach the nooks and crannies of all surrounding villages. Though the hospital is trying to do this outreach by strengthening its telemedicine programme, some basic finer medical equipment and instruments are still required to bring this vision to every rural doorstep in the vicinity. The infrastructure and manpower are ready, various specialists have committed to join, but we still need your support to take this fledgeling venture to its full potential.
To contribute to this cause please click on the link
To know more about Swaasthya Hospitals, please visit
or write to us at connect@satsang-foundation.org.