I always felt a need that when people come here to Madanapalle, they need some place to offer some flowers and do pooja and we didn't have anything. There is a meditation hall but sitting in meditation and abstract meditation is different from having something concrete to offer your respects. Plus I also hope that it will distract people away from putting flowers on my feet.
So, we were thinking of something. I didn't know exactly what till a few days before I left somewhere on a trip, it suddenly occurred to me one morning that it will be a good idea to have a shiva linga installed because it has no form except an abstract form of the linga, a symbol of the Supreme. Linga actually means a symbol.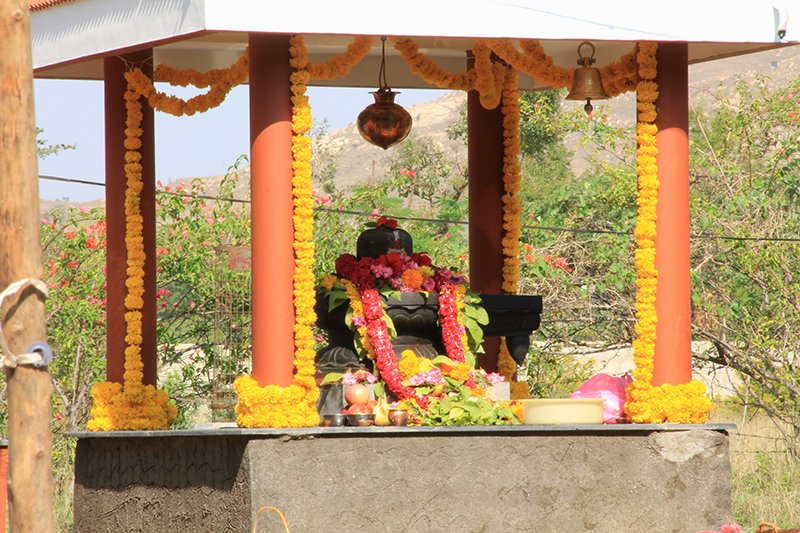 So with the help of some good friends, we managed to make it and got it installed here. I didn't want people to feel that it's simply been put there so a sthapati came and did his bit and went off.
An image becomes live only when there is prana pratishtha. So what I did in the morning is only a small simplified ritual of offering water and bilwa leaves. Shiva gets satisfies with these. You don't have to do anything else. So we offered bilwa leaves and water, we did the abhisheka with water and abhisheka should always be there for shiva so we hung a pot which drips and the dhara is strong.  Actually it's a symbol of the amrita that drips inside the sahasrara for one who has touched the heights of sadashiva.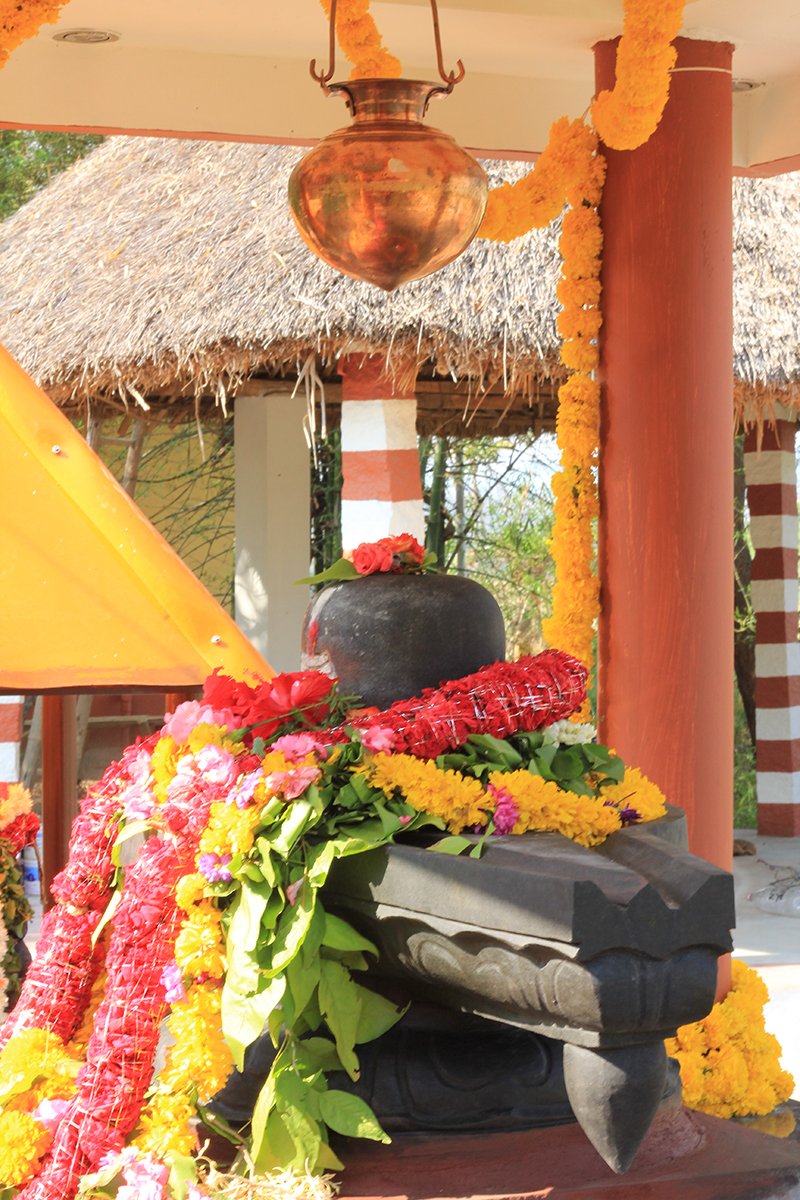 Therefore, what I did basically was a simple ritual and then prana pratishtha. You must have noticed that one hand was on my heart and one hand was on the linga. Transfer of prana from one who invokes, also called aavahana to the image. In this case a linga.
The image becomes ready for worship only after prana pratishtha. Till then you will see the stone cutter sitting on the head and chipping away.
– Sri M