On October 31, 2018, an energetic group of 9-16 year old students (Class 4-7 and Class 10) from The Satsang Vidyalaya, set out for the historic village of Somapalyem. About an hour's drive from Madanapalle, Somapalyem is an Archaeological Survey of India site and home to a sparkling sample of temple architecture from the Vijayanagara Empire.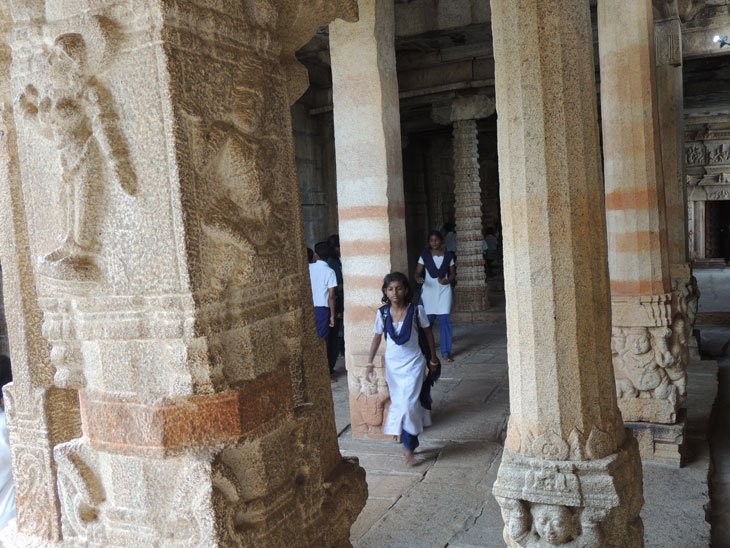 Once a bustling village, Sompalyem now has a handful of residents, a number of abandoned houses, and a pond. After a quick breakfast of jam sandwiches and bananas, the group started with a walk through the village during which the students observed architectural details of old houses and how they compare to modern-day housing. A short hike over boulders in an adjoining hill followed.
The next stop was at Chennakesava Swamy temple. After a guided tour of the temple interiors, the children settled down to sketch figurines and architectural details of their choosing. The quiet was a perfect respite to the frenetic activity of the morning.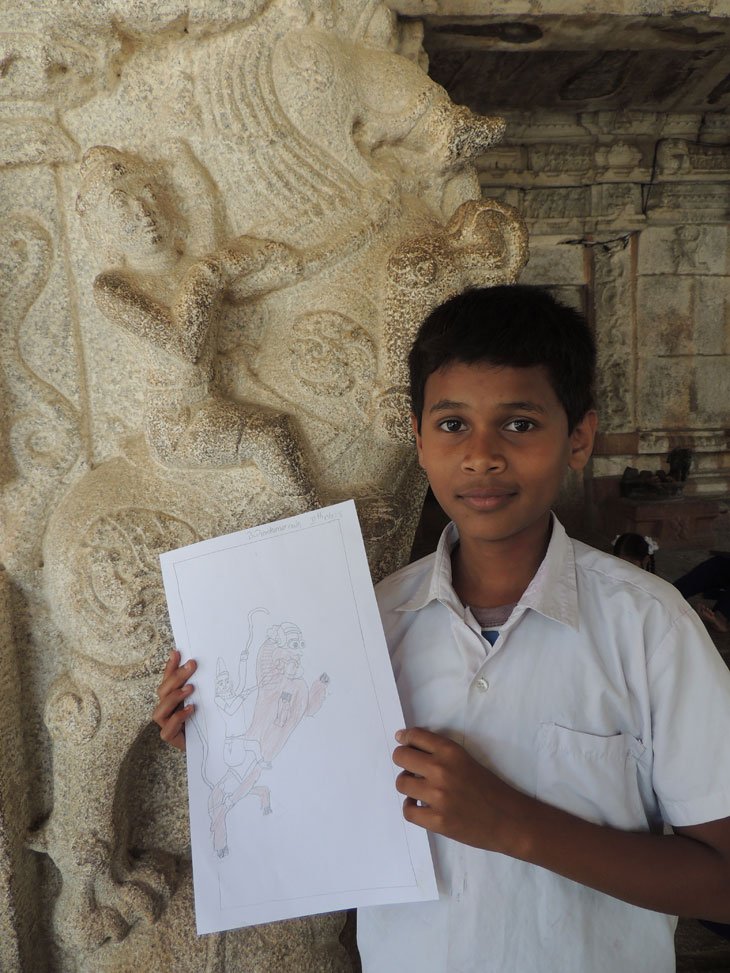 A picnic lunch of vegetable biryani, curd, and oranges later, it was time for music, dance, and free-play. Curious monkeys, village dogs, and a cow or two joined the group in the bucolic grounds of the temple. All in all, a very happy day for everyone!
-The Teachers of Satsang Vidyalaya