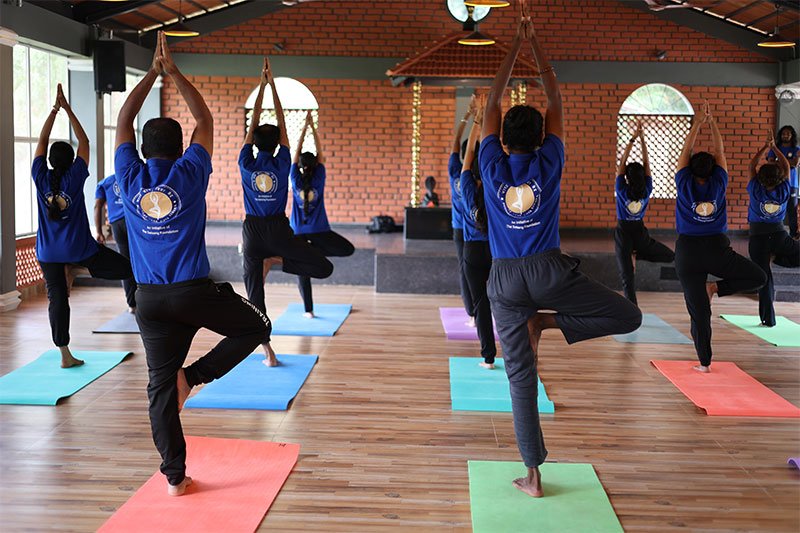 Bharat Yoga Vidya Kendra announces online KausalaM Yoga – An Intermediate level of Yoga M course.
"Yogah Karmasu Kausalam"
Yoga is skill in action
– Bhagavad Gita. (Chapter 2 Verse 50)
KausalaM Yoga is intended for regular yoga practitioners or for those who have been practicing Yoga M series and want to advance their personal practice and are striving to live life skilfully and without attachment.
Over the course of 10 days, participants will be introduced to
Four Mantras
25 yogasanas
Yoga Nidra
Three Pranayama Techniques
Two Meditation Techniques
Basic theory on
Streams of Yoga,
Yogic Diet, and
Nath Sampradaya
The course will deepen the practitioner's understanding of body, breath and mind connection.
Please use the link to sign up
Weekend batch: 4th to 26th December (only Saturday and Sunday)
Batch timings: 7:30 am to 9:15 am IST
Registration – https://forms.gle/TMsUpRT8ruLDfvnH8
Filling in the Google registration form is mandatory. Seats are limited and will be on a first come first serve basis. Once we have received your Google form and you have been accepted as a participant, we will send out an email with payment details.
Contribution: INR 7000 / USD 135
Please DO NOT make any payment until you have received an email from BYVK confirming your enrolment for the course.
Teaching Mode: Online (Zoom Platform)
Link will be sent to all registered participants.
In case of any queries, please reach out to us on bharatyoga@satsang-foundation.org