Yoga is a step by step practice to take the mind from its limitations of the three-dimensional world so that it breaks free from that and embraces multidimensions and grows and expands till it sees everything as One.

– Sri M
International Yoga Day Celebrations at BYVK
Bharat Yoga Vidya Kendra (BYVK) celebrated International Yoga Day by sharing stories of transformation, hard work, service and kindness. Many online open Yoga sessions were conducted by TTC Alumni in India, UK and European Countries. Around 150 people from around the globe joined BYVK in these sessions.
Changing lives, spreading smiles and happiness, and getting transformed in the process.
This has become the new normal for many of the BVYK Alumni. Their lives were uplifted through Yoga and now they spare no opportunity to spread goodness wherever they are.
We bring you these stories of how yoga touched lives of different individuals and helped them in their path.
Nandita Bal, a senior research scientist, based in Pune, India, shares her heart-warming story of self-healing through Yoga, and the difference she made in the lives of these beautiful children with special abilities.
Nitya Bhatia, a professional writer, completed her Yoga Teachers Training Course (TTC) from BYVK in August 2021.
She found her calling and purpose by teaching Yoga to many people in India and across the globe. She shares her experience on conducting a yoga session for the teachers of Vidya School for underprivileged children.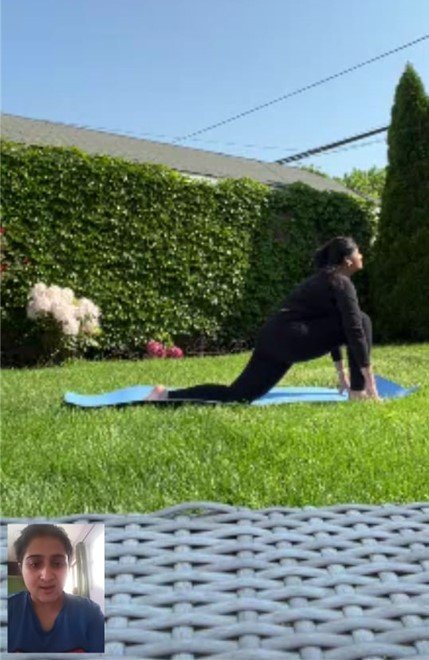 Shweta Sharma is a  Business Development manager at Amazon, TTC batch 6. She initially decided to do this course as a means to lose weight , little did she know that she was signing up for a  completely transformational journey of self-discovery.
Adith K S is an Electrical & Electronics Engineer, Yoga Trainer at BYVK. TTC Batch 1. After noticing the physical and emotional benefits yoga had on his life he started taking yoga classes for people with health issues and shared that yoga is not about the postures, it's about learning to see the way you are, with greater clarity!"
Through these we aim to share how some simple practices and choices can make a huge difference to an individual's life and have a ripple effect of spreading the same across the globe. Yoga has the power to transform humanity and build a happier and kinder tomorrow.