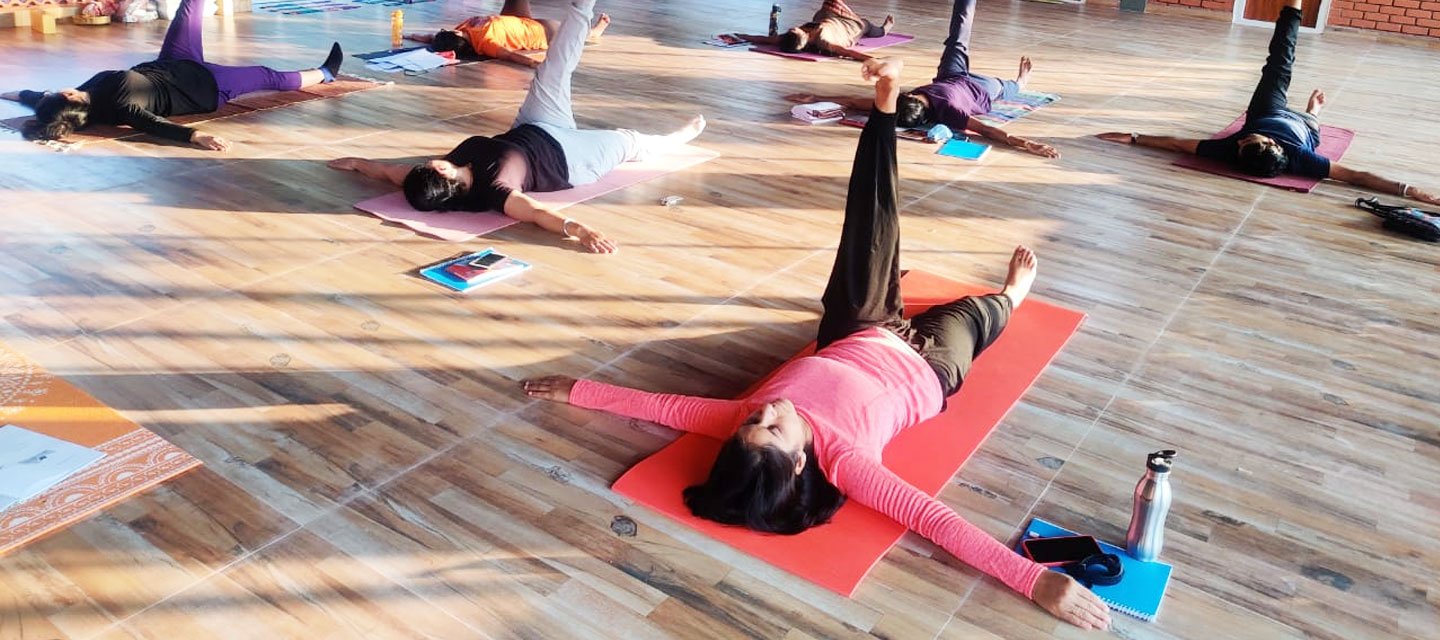 The first Yoga Teachers' Training Course
Bharat Yoga Vidya Kendra, an initiative of The Satsang Foundation is happy to announce its first Yoga Teachers' Training Course starting 28th January 2021. This is a residential program in Madanapalle.
Bharat Yoga Vidya Kendra announces the Yoga M course in the New Year 2021
Yoga M has been conceived by Sri M for daily practice of any spiritual aspirant. The course is a fine balance of Asanas, Pranayamas and Yoga Nidra and sukshma vyayama. It comprises of 25 simple yoga routines to help the aspirant move ahead on the inward journey. Dedicated practice of yoga sequence brings in a great sense of self-awareness and gratitude, improves health and self-discipline. It also makes one's body flexible and stable enough to receive higher possibilities of life.
This course is also certified by Ayush Ministry and you would be entitled to get a "Yoga Volunteer" certificate.
Batch I Dates : 4th Jan to 13th Jan
Batch timings: 4.30 to 5.45 pm (A few slots open)
Batch II Dates : 18th Jan to 29th Jan (Saturday and Sunday holiday)
Batch timings: 7.30 am to 8.45 am (30 entries)
4.30 to 5.45 pm (30 entries)
6.30 to 7.45 pm (30 entries)
Mode : Online (Zoom Platform)
Link will be sent to all confirmed participants.
Registration and payment details and link : https://bit.ly/3hgeUzA
The seats are limited and will be confirmed on first come first serve basis
In case of any queries, please reach out to us on bharatyoga@satsang-foundation.org
Thank you,
Bharat Yoga Vidya Kendra
An initiative of The Satsang Foundation

Wishing you all a Happy & Prosperous New Year 2021