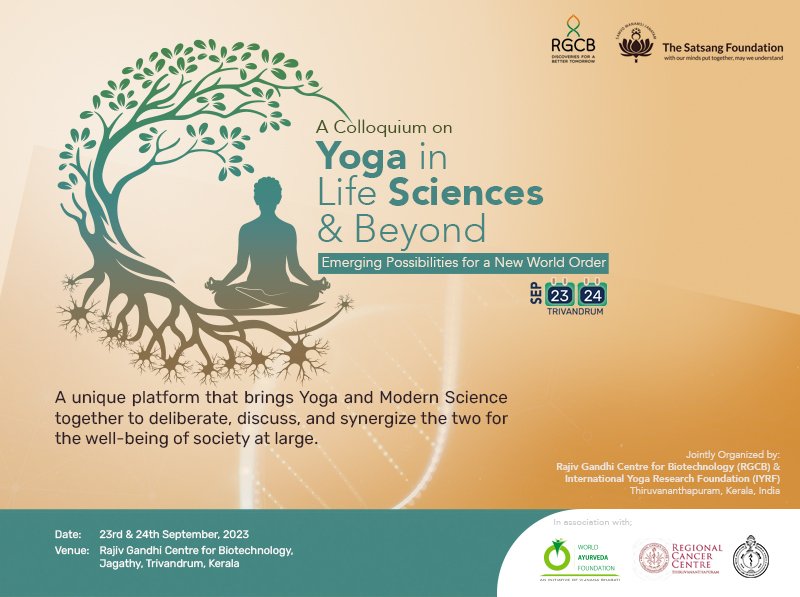 Due to the outbreak of the Nipah virus in Kerala, we have had to take the decision of postponing the "Yoga in Life Sciences and Beyond" colloquium which was slated to be held in Thiruvananthapuram, Kerala on 23rd & 24th September, 2023.
We are extremely sorry about this but as people are traveling in from all over, it seemed important to take this precautionary measure.
We will keep you posted on the new dates at the earliest.
All the people who were registered & paid up for the Event, NOTE Your registrations will remain valid.
All other information regarding this Event will follow in subsequent communication.
Thank you so much for your understanding & cooperation!
Contact For Assistance
Girish Kumar + 91 9846155359
Vipin K + 91 94968 88946
With warm regards,
Team IYRF- An initiative of The Satsang Foundation